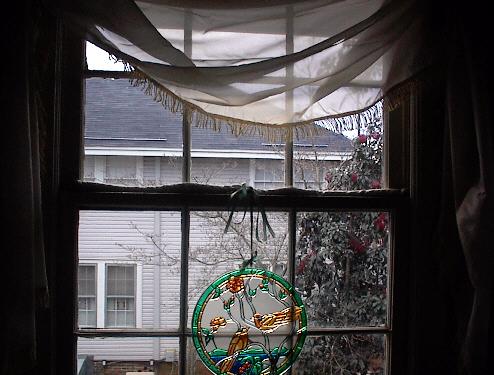 Victorian Window Snakes

Do you find your window sashes and sills leak cold outside air? Does the cost of replacement seem extravagant and lacking authenticity. You could use the old paper trick to stop the air or a snake.



There is no guarantee of r factor for insulation purposes but it does block the cracks. Made of natural ingredients:100 % cotton muslin and the filler contains aquarium rocks for stabilization. Snakes come in several sizes to fit those turn of the century windows. 30 inch, 32 inch, 34 inch, and 36 inch. We can also custom make to fit your windows. Embrodiery can be added at an extra cost.


Prices vary, a snake with no alterations would cost $10.00 and this includes shipping and handling. If you wish to add embrodiery you can add $4.00 per monogram. Size alterations would have to be on a one to one fee.

If you would like to order just e-mail windowsnakes@clawges.com with size and order information.

Copyright © 2004 [Clawges Family Member]. All rights reserved.